This is the first episode of the podcast "Breaking Social Norms" with your hosts- Isaac Weishaupt and Mrs. Weishaupt!
Breaking Social Norms is a show hosted by a married couple- one is a free thinking strong woman and the other is a conspiracy theorist interested in occult messages hidden in pop culture. Join along as we offer up (and sometimes debate) our opinions on trending topics, relationship and self-help with a dash of conspiracy theories… For uncensored and commercial free version, support the show and sign up at: https://www.rokfin.com/creator/isaac
Why doesn't Mrs. Weishaupt have a name yet?…
We'll explain it.
This show is a brief introduction of what the vision of this show will look like. The social media handles will be set up soon!
We'll also be setting up an uncensored feed on Patreon or Rokfin (or both). More details on all this coming soon!
-The Weishaupts
P.S. If you're unfamiliar with Isaac's other podcasts, you can check out all the details at: https://illuminatiwatcher.com/members-section/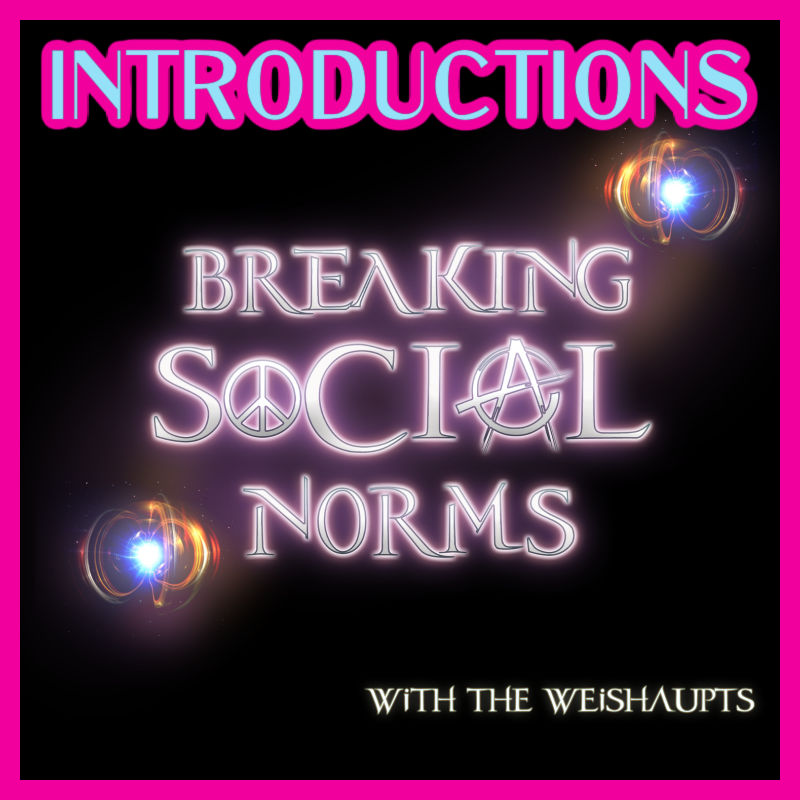 LISTEN TO THE  SHOW:
Listen to "Introductions" on Spreaker.
SUPPORT THE SHOW!
CATCH UP ON THE ARCHIVE!
Link to the INDEX COMING SOON!
FOLLOW US ON SOCIAL MEDIA!
Follow @THEWEISHAUPTS on Instagram for photos of us, the dogs, memes, and anything else we'd like to share from our show!
SIGN UP FOR THE EMAIL NEWSLETTER!
For all the updates and important messages, follow our newsletter- managed by us and us only! WE WILL NEVER SELL YOUR EMAIL TO SPAMMERS.