Welcome back! You're listening to the "Breaking Social Norms" podcast with the Weishaupts!
We take ANOTHER look at this Lil Nas X controversy! Mrs. Weishaupt had some conflicting thoughts she wanted to discuss and we reveal why this whole controversy is so much deeper than simplistic satanic panic!
If you didn't hear part one check it out here: https://breakingsocialnorms.com/2021/03/29/lil-nas-x-montero-gender-constructs-prosperity-gospel-and-americas-problems/
LISTEN TO THE  SHOW:
Listen to "Lil Nas X Part 2! What was he thinking?!" on Spreaker.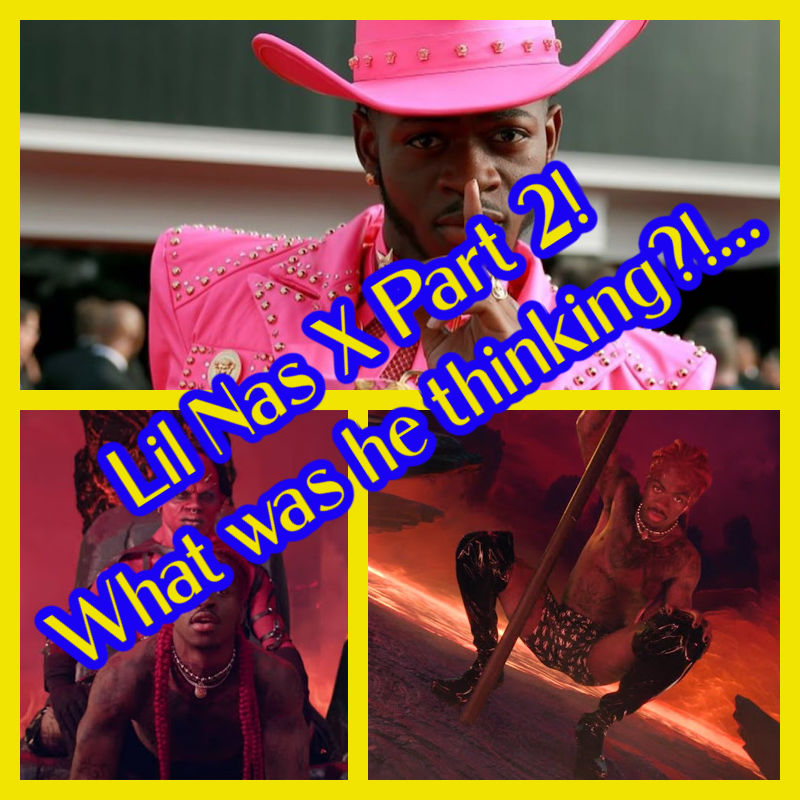 SUPPORT THE SHOW!
Subscribe to the show on your favorite podcast app! You can find us on:
Check out the commercial free UNCENSORED version of the show: https://www.rokfin.com/creator/isaac
Leave a review or rating for the show!
CATCH UP ON THE ARCHIVE!
Index of all episodes: https://breakingsocialnorms.com/2021/03/22/index-of-archived-episodes/
FOLLOW US ON SOCIAL MEDIA!
Follow @THEWEISHAUPTS on Instagram for photos of us, the dogs, memes, and anything else we'd like to share from our show!
SIGN UP FOR THE EMAIL NEWSLETTER!
For all the updates and important messages, follow our newsletter- managed by us and us only! WE WILL NEVER SELL YOUR EMAIL TO SPAMMERS.