Welcome back! You're listening to the "Breaking Social Norms" podcast with the Weishaupts! We continue our discussion from Part 1 (link below)! We'll go deeper into what NFTs are how the MetaVerse is an occult fantasy! You'll hear all about Isaac's experience buying turtle NFTs (the good and the bad!). We'll discuss the digital matrix, virtual reality, and how life will look in this weird world we're headed into. The extra talk and housekeeping includes discussions on prostitution, radio dedications, making out with rando's, and Patreon.com/BreakingSocialNorms Tier 2 ShoutOuts! (*go support the show on Patreon and get rid of all the ads!). Housekeeping goes a little long today to catch up on a family loss and Josie's battling of a virus (not THE virus). ALSO- no video/YouTube version this week- Josie barely was able to get into the studio!
Catch Part 1 here- Cryptocurrency Basics Pt 1: Bitcoin, Etherium, NFTs and Nerds!: https://breakingsocialnorms.com/2021/11/30/cryptocurrency-basics-pt-1-bitcoin-etherium-nfts-and-nerds/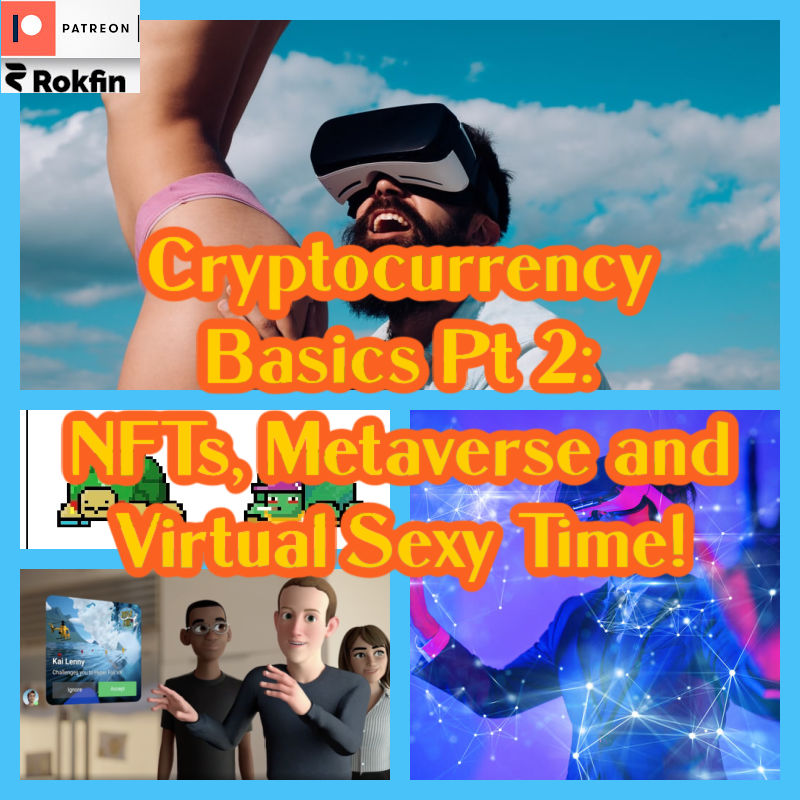 LISTEN TO THE  SHOW:
Listen to "Cryptocurrency Basics Pt 2: NFTs, Metaverse and Virtual Sexy Time!" on Spreaker.
SUPPORT THE SHOW!
CATCH UP ON THE ARCHIVE!
Index of all episodes: https://breakingsocialnorms.com/2021/03/22/index-of-archived-episodes/
FOLLOW US ON SOCIAL MEDIA!
Follow @THEWEISHAUPTS on Instagram for photos of us, the dogs, memes, and anything else we'd like to share from our show!
SIGN UP FOR THE EMAIL NEWSLETTER!
For all the updates and important messages, follow our newsletter- managed by us and us only! WE WILL NEVER SELL YOUR EMAIL TO SPAMMERS.