Welcome back! You're listening to the "Breaking Social Norms" podcast with the Weishaupts! Today we'll discuss the holiday of New Year's (or is it New Year's Eve?…). We'll hit housekeeping for 39 minutes where we discuss a recent episode of "Truther Drama" where a famous truther came gunning for Isaac (amongst other things like Christmas), then we'll talk about New Year's place in the pantheon of holidays- the big 4! Learn more about the Greek tradition of Vasilopita, Auld Lang Syne and more! We'll discuss our resolutions for 2022 and reveal whether or not Dick Clark is dead, and wrap it all up with our favorite New Year's memories (a safe-for-work, yet adult conversation). ***We discuss this on the show at the end, but please PLEASE use Uber, Lyft or whatever it takes to NOT DRIVE DRUNK. Drink responsibly. This is a big deal to us (as we'll talk about at the end of the show- it hit home for us many years ago). Follow us for photos of Isaac knocking down four 40's back in 2000: https://www.instagram.com/theweishaupts/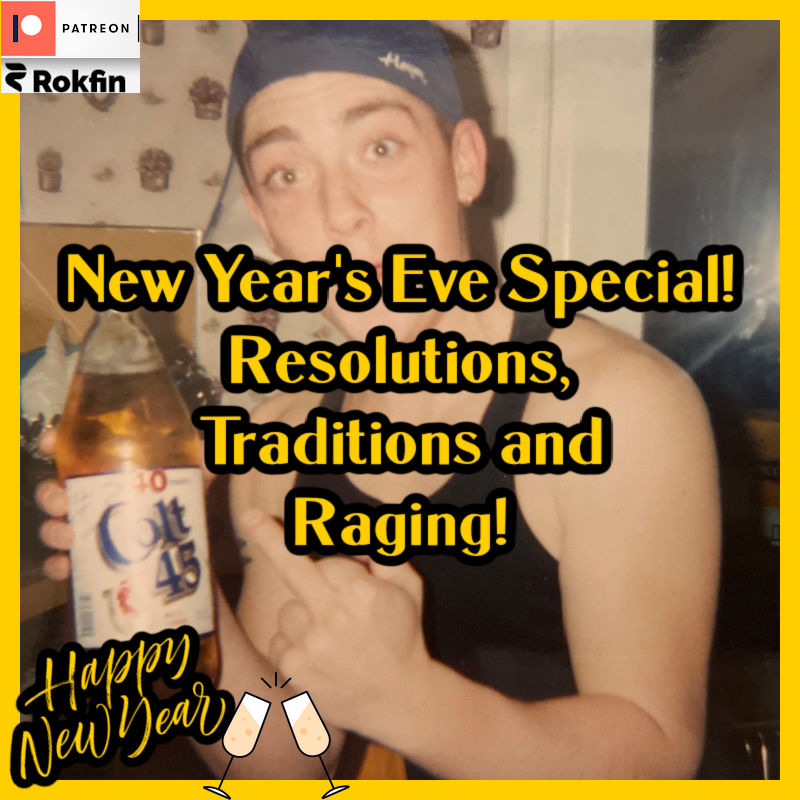 LISTEN TO THE SHOW:
Listen to "New Year's Eve Special! Resolutions, Traditions and Raging!" on Spreaker.
SUPPORT THE SHOW!
CATCH UP ON THE ARCHIVE!
Index of all episodes: https://breakingsocialnorms.com/2021/03/22/index-of-archived-episodes/
FOLLOW US ON SOCIAL MEDIA!
Follow @THEWEISHAUPTS on Instagram for photos of us, the dogs, memes, and anything else we'd like to share from our show!
SIGN UP FOR THE EMAIL NEWSLETTER!
For all the updates and important messages, follow our newsletter- managed by us and us only! WE WILL NEVER SELL YOUR EMAIL TO SPAMMERS.