Welcome back! You're listening to the "Breaking Social Norms" podcast with the Weishaupts! The free feed will be hearing a sneak preview of a full bonus episode for supporters (our way of saying thanks). This episode is a bit different- Josie interviews Isaac on his depression and anxiety currently beating up his brain as he navigates the current truther state of affairs as well as global events. It sounds sad but there will be some fun in here!
You can now sign up for our commercial-free UNCENSORED version of the show at Patreon.com/BreakingSocialNorms! The show is also on Isaac's Rokfin account- https://www.rokfin.com/creator/isaac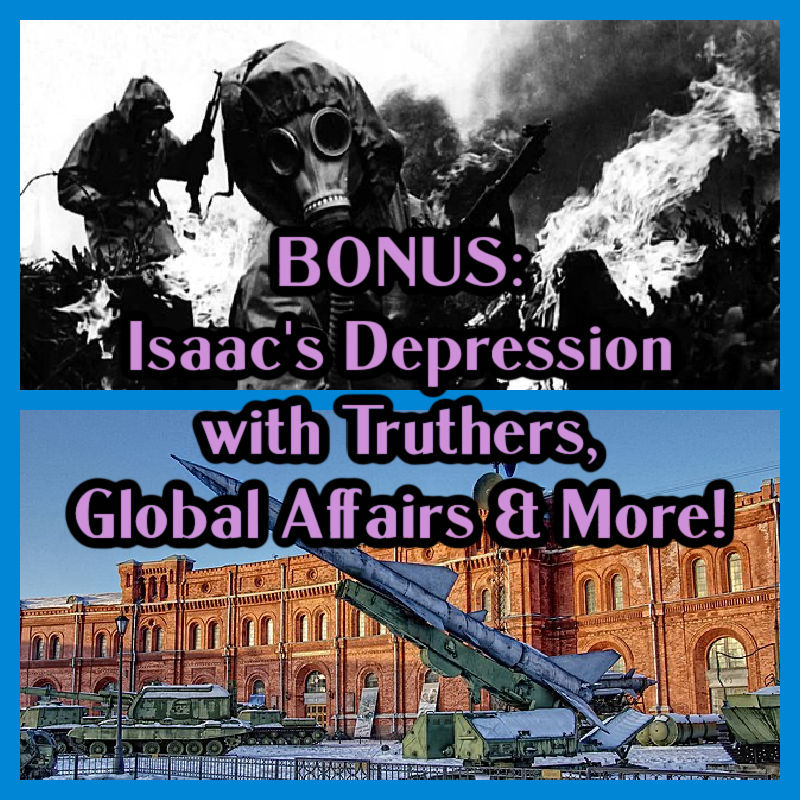 LISTEN TO THE SHOW:
Listen to "PREVIEW: Isaac's Depression with Truthers, Global Affairs & More!" on Spreaker.
SUPPORT THE SHOW!
CATCH UP ON THE ARCHIVE!
Index of all episodes: https://breakingsocialnorms.com/2021/03/22/index-of-archived-episodes/
FOLLOW US ON SOCIAL MEDIA!
Follow @THEWEISHAUPTS on Instagram for photos of us, the dogs, memes, and anything else we'd like to share from our show!
SIGN UP FOR THE EMAIL NEWSLETTER!
For all the updates and important messages, follow our newsletter- managed by us and us only! WE WILL NEVER SELL YOUR EMAIL TO SPAMMERS.