Welcome back! You're listening to the "Breaking Social Norms" podcast with the Weishaupts! Today we start our evil nerds countdown! We'll warm up with some banter on hot nerds and real estate manipulation before diving into the countdown. The housekeeping also includes a hard turn into the darkness of conspiracyville with a discussion about the idea of eating certain little people and what happened to Michael Hutchence from INXS… We'll also hit that Patreon Tier 2 shoutouts! The evil nerd countdown starts around 40 minutes in- at the "least" evil!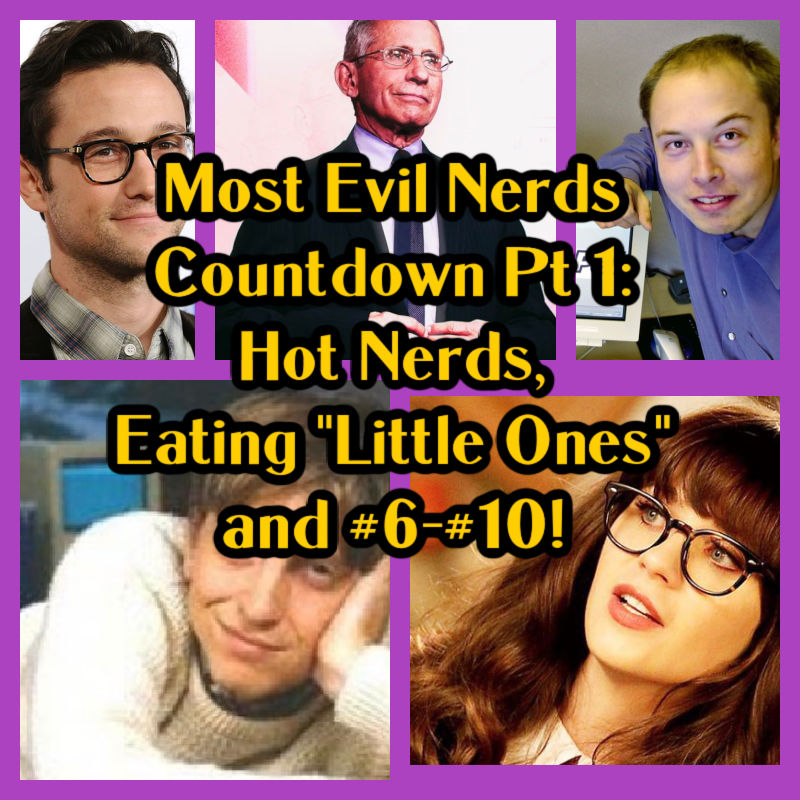 LISTEN TO THE SHOW:
Listen to "Most Evil Nerds Countdown Pt 1: Hot Nerds, Eating "Little Ones" and #6-#10!" on Spreaker.
SUPPORT THE SHOW!
CATCH UP ON THE ARCHIVE!
Index of all episodes: https://breakingsocialnorms.com/2021/03/22/index-of-archived-episodes/
FOLLOW US ON SOCIAL MEDIA!
Follow @THEWEISHAUPTS on Instagram for photos of us, the dogs, memes, and anything else we'd like to share from our show!
SIGN UP FOR THE EMAIL NEWSLETTER!
For all the updates and important messages, follow our newsletter- managed by us and us only! WE WILL NEVER SELL YOUR EMAIL TO SPAMMERS.