Welcome back! You're listening to the "Breaking Social Norms" podcast with the Weishaupts!
On today's show Mrs. Weishaupt and I discuss who Aleister Crowley was and why conspiracy theorists ALWAYS talk about him! Was he in the incarnation of evil or a misunderstood hero?… Join along as we talk about shame baked into Christianity, eating cat poop, House Hunters fake news and so much more!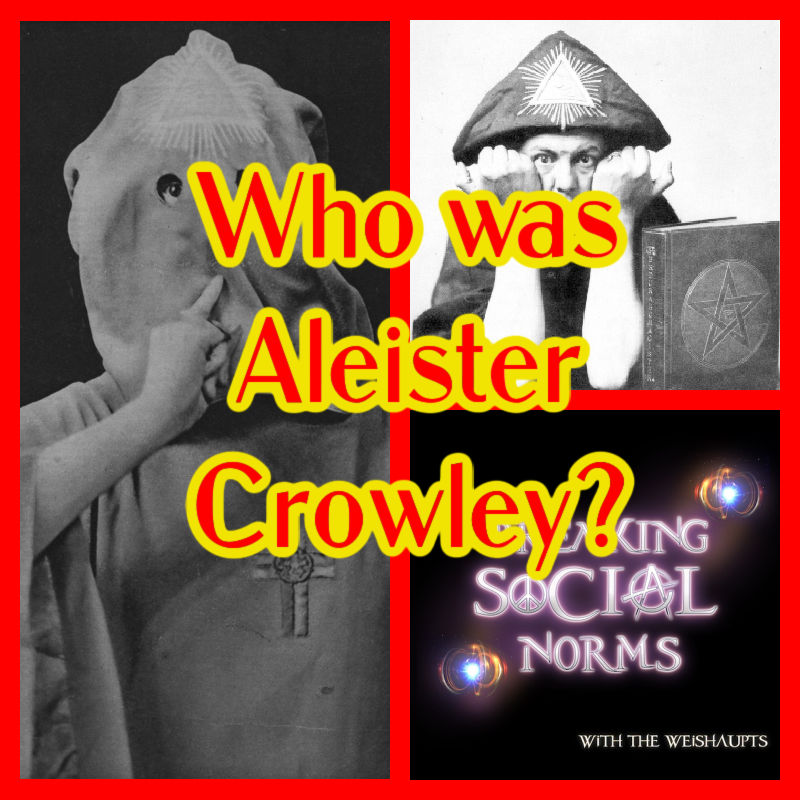 LISTEN TO THE  SHOW:
Listen to "Who was Aleister Crowley?…" on Spreaker.
SUPPORT THE SHOW!
Subscribe to the show on your favorite podcast app! You can find us on:
Check out the commercial free UNCENSORED version of the show: https://www.rokfin.com/creator/isaac
Leave a review or rating for the show!
CATCH UP ON THE ARCHIVE!
Link to the INDEX COMING SOON!
FOLLOW US ON SOCIAL MEDIA!
Follow @THEWEISHAUPTS on Instagram for photos of us, the dogs, memes, and anything else we'd like to share from our show!
SIGN UP FOR THE EMAIL NEWSLETTER!
For all the updates and important messages, follow our newsletter- managed by us and us only! WE WILL NEVER SELL YOUR EMAIL TO SPAMMERS.