*TRIGGER WARNING on today's episode- we'll be having sensitive discussions on sexual assault*
Welcome back! You're listening to the "Breaking Social Norms" podcast with the Weishaupts! THIS SHOW IS NOW UNCENSORED! We'll explore some aspects of the Truther Movement that most haven't considered- the strange truther to alt-right pipeline! We'll discuss the roots of white supremacy and misogyny in the occult philosophy of Traditionalism espoused by Steve Bannon, et al. and take a critical look at the architects of the Alex Jones-Trump era truthers. We'll look at the disturbing acceptance of sexual assault against women by the likes of Andrew Tate and Barstool Sports (*with some spirited debate mixed in). We'll talk about free speech issues, traditional family roles and documentaries like Alex's War, White Power and The Anarchists! We also hit those Patreon Tier 2 shoutouts today- thank you for the support!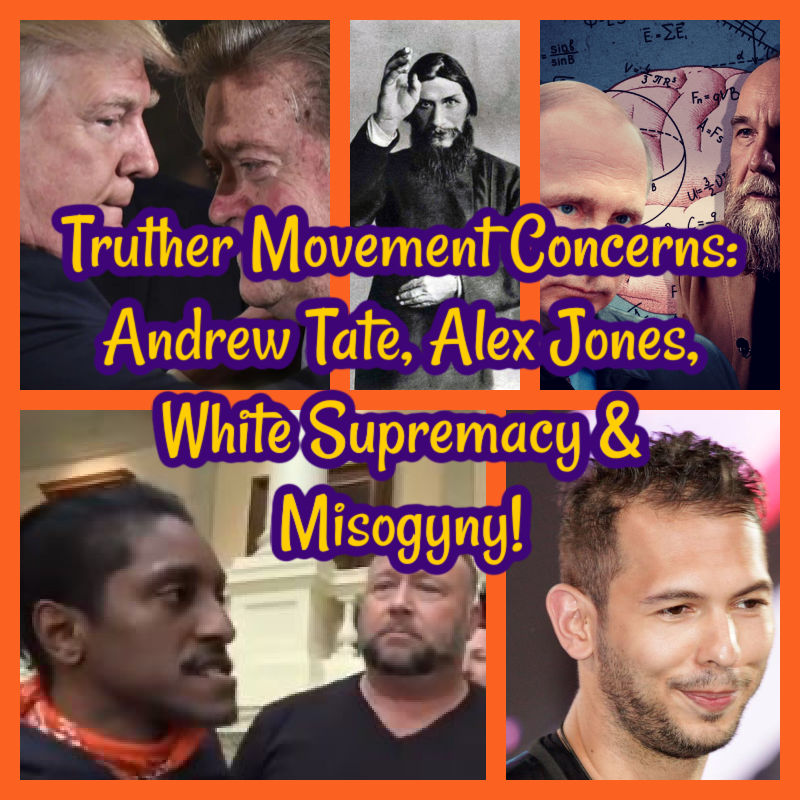 LISTEN TO THE  SHOW:
Listen to "Truther Movement Concerns: Andrew Tate, Alex Jones, White Supremacy & Misogyny!" on Spreaker.
SUPPORT THE SHOW!
You can now sign up for our commercial-free UNCENSORED version of the show at Patreon.com/BreakingSocialNorms! This now includes the Patreon-exclusive mini-shows called "Morning Coffee with the Weishaupts!"
Subscribe to our YouTube channel (*we haven't published a video in awhile- we're going to work on a proper two-camera studio, but there's a few videos up)! https://www.youtube.com/channel/UCarMLPQCW856nx5mQoN_PEA
Subscribe to the show on your favorite podcast app! You can find us on:
Leave a review or rating for the show!
CATCH UP ON THE ARCHIVE!
Index of all episodes: https://breakingsocialnorms.com/2021/03/22/index-of-archived-episodes/
FOLLOW US ON SOCIAL MEDIA!
Follow Josie at Instagram.com/TheWeishaupts2 for photos of us, the dogs, memes, and anything else we'd like to share from our show!
SIGN UP FOR THE EMAIL NEWSLETTER!
For all the updates and important messages, follow our newsletter- managed by us and us only! WE WILL NEVER SELL YOUR EMAIL TO SPAMMERS.