Welcome back! You're listening to the "Breaking Social Norms" podcast with the Weishaupts! Today we're discussing the story of Casey Anthony! We'll talk about the docu-series on Peacock and go into various ideas and theories about what really happened. Was Casey involved in the CIA MKULTRA mind control program? We'll talk Brice Taylor, Monarch programming and more! Was Alex Jones vindicated when we saw Nancy Grace do the exact same thing?… Do we trust police and science to tell us the truth?… We'll talk George Anthony and so much more before finally giving you our useless opinion: DID SHE DO IT?…
We'll also hit those Patreon.com/BreakingSocialNorms Tier 2 shoutouts!!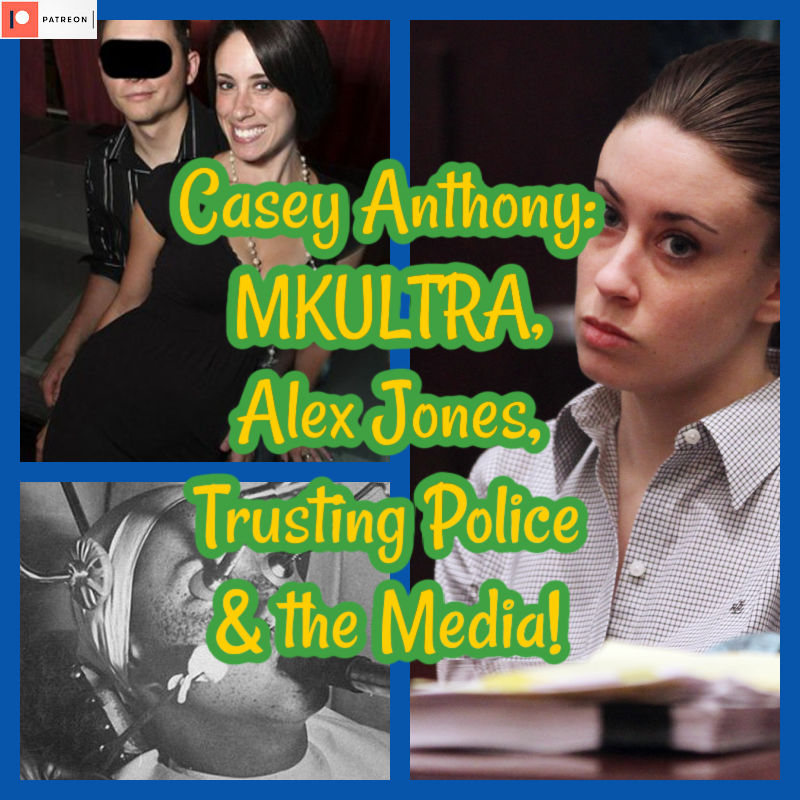 LISTEN TO THE  SHOW:
Listen to "Casey Anthony: MKULTRA, Alex Jones, Trusting Police & the Media!" on Spreaker.
SUPPORT THE SHOW!
You can now sign up for our commercial-free UNCENSORED version of the show at Patreon.com/BreakingSocialNorms! This now includes the Patreon-exclusive mini-shows called "Morning Coffee with the Weishaupts!"
Subscribe to the show on your favorite podcast app! You can find us on:
Leave a review or rating for the show!
CATCH UP ON THE ARCHIVE!
Index of all episodes: https://breakingsocialnorms.com/2021/03/22/index-of-archived-episodes/
FOLLOW US ON SOCIAL MEDIA!
Follow Josie at Instagram.com/TheWeishaupts2 for photos of us, the dogs, memes, and anything else we'd like to share from our show!
SIGN UP FOR THE EMAIL NEWSLETTER!
For all the updates and important messages, follow our newsletter- managed by us and us only! WE WILL NEVER SELL YOUR EMAIL TO SPAMMERS.