Welcome back! You're listening to the "Breaking Social Norms" podcast with the Weishaupts! THIS SHOW IS NOW UNCENSORED! Today we address a comment Isaac received in regards to his critical stance towards conservatives. We try our best to not talk with a crappy tone cuz we really want to find common ground and get the point across that two party politics is a Hegelian dialect of deception- two wings on the same bird. We're going to debunk the false claim that all conspiracy theories come from liberals. We'll talk racism & sexism, the origin of C0V1d, politics & Great Reset. We'll provide examples of conservatives in Hollywood (some of whom took it as far as to run for office and a couple of Presidents). We talk about nerds that are going to kill us, s3x abusers that are conservative, and a massive conspiracy that is almost exclusively right wing (the food rabbit hole). We'll discuss how the biggest films referenced by Truthers are actually liberal works of art (just don't tell the Truthers cuz they think they're still Republicans). Plus for good measure we prove that the "mainstream media" is actually Fox News.
LINK to the Patreon-only poll for next show: https://www.patreon.com/posts/what-topic-do-70645523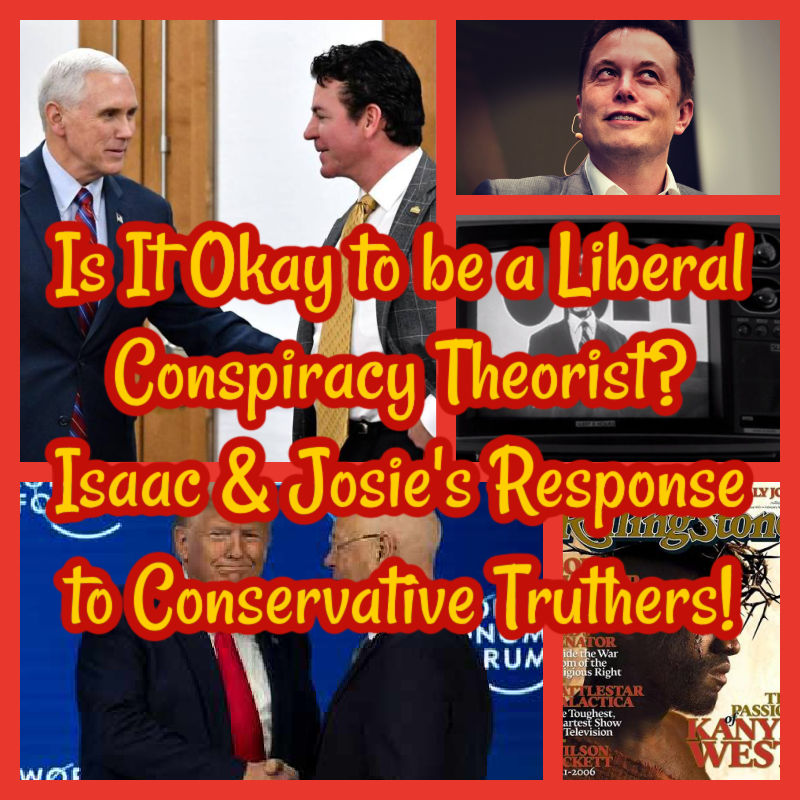 LISTEN TO THE  SHOW:
Listen to "Is It Okay to be a Liberal Conspiracy Theorist? Isaac & Josie's Response to Conservative Truthers!" on Spreaker.
SUPPORT THE SHOW!
You can now sign up for our commercial-free UNCENSORED version of the show at Patreon.com/BreakingSocialNorms! This now includes the Patreon-exclusive mini-shows called "Morning Coffee with the Weishaupts!"
Subscribe to our YouTube channel (*we haven't published a video in awhile- we're going to work on a proper two-camera studio, but there's a few videos up)! https://www.youtube.com/channel/UCarMLPQCW856nx5mQoN_PEA
Subscribe to the show on your favorite podcast app! You can find us on:
Leave a review or rating for the show!
CATCH UP ON THE ARCHIVE!
Index of all episodes: https://breakingsocialnorms.com/2021/03/22/index-of-archived-episodes/
FOLLOW US ON SOCIAL MEDIA!
Follow Josie at Instagram.com/TheWeishaupts2 for photos of us, the dogs, memes, and anything else we'd like to share from our show!
SIGN UP FOR THE EMAIL NEWSLETTER!
For all the updates and important messages, follow our newsletter- managed by us and us only! WE WILL NEVER SELL YOUR EMAIL TO SPAMMERS.