Welcome back! You're listening to the "Breaking Social Norms" podcast with the Weishaupts! Today we are joined by our very first guest appearance! She's an expert and coach for all things health & nutrition- it's Jodi Stonehocker! If you've got questions about dieting, health or nutrition- this show will start you down your path to wellness! We'll hear why fad dieting like Keto DOES NOT WORK and how Jodi's macro-focused coaching system gets your body into the correct levels for feeling good and performing even better! We'll talk protein sources, microbiome gut health, seed oils, the Standard American Diet problems, food pyramid conspiracies, PCOS & female specific health issues such as the myth of women lifting too heavy and so much more! We'll do some example work like choosing Reese's Peanut Butter Cups vs Larabars as well.
Follow her to start learning how you can get in the shape you always wanted to at https://www.instagram.com/Jodi.Stonehocker/ (*she's even posting Isaac's before and after photos so you can see how well her coaching worked)! Listeners can also get 20% off her wellness journal by using promo code "BREAKING20" at her website https://foreverfitnutrition.co  (*WHILE SUPPLIES LAST- THERE'S A LIMITED NUMBER OF JOURNALS)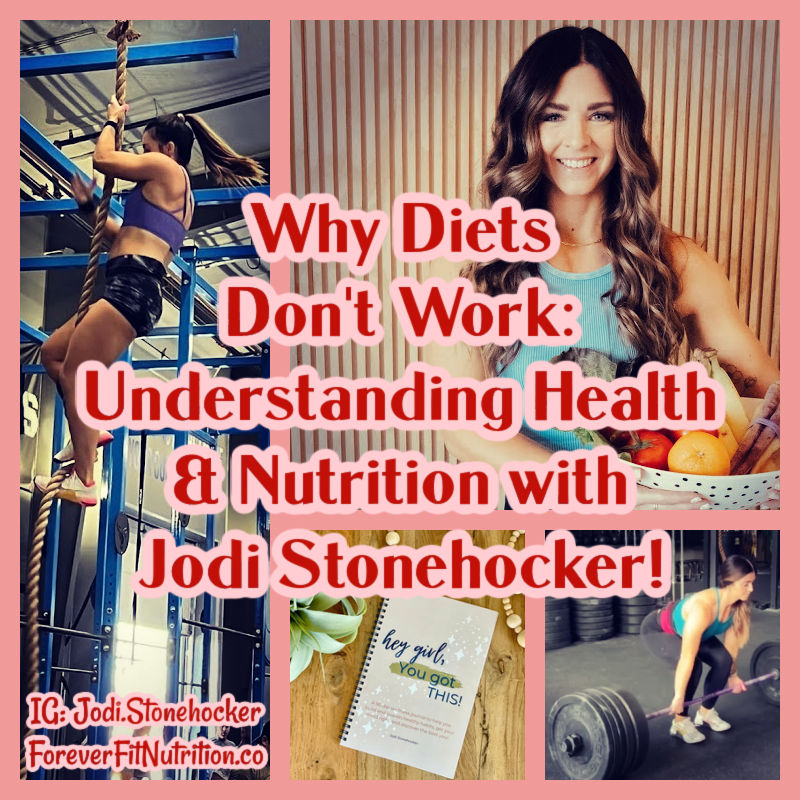 LISTEN TO THE SHOW:
Listen to "Why Diets Don't Work: Understanding Health & Nutrition with Jodi Stonehocker!" on Spreaker.
SUPPORT THE SHOW!
CATCH UP ON THE ARCHIVE!
Index of all episodes: https://breakingsocialnorms.com/2021/03/22/index-of-archived-episodes/
FOLLOW US ON SOCIAL MEDIA!
Follow Josie at Instagram.com/TheWeishaupts2 for photos of us, the dogs, memes, and anything else we'd like to share from our show!
SIGN UP FOR THE EMAIL NEWSLETTER!
For all the updates and important messages, follow our newsletter- managed by us and us only! WE WILL NEVER SELL YOUR EMAIL TO SPAMMERS.