Welcome back! You're listening to the "Breaking Social Norms" podcast with the Weishaupts!
Today's show is about the Royal Family! We discuss the Oprah interview with Harry and Megan and Mrs. Weishaupt gives us the background info on the Royal Family and why we should care! Isaac will dive into the idea that Oprah is in the Illuminati, the Royals are shape shifting lizard people and the Princess Diana death conspiracy – because Harry basically said he's worried it was going to happen to his wife next!!!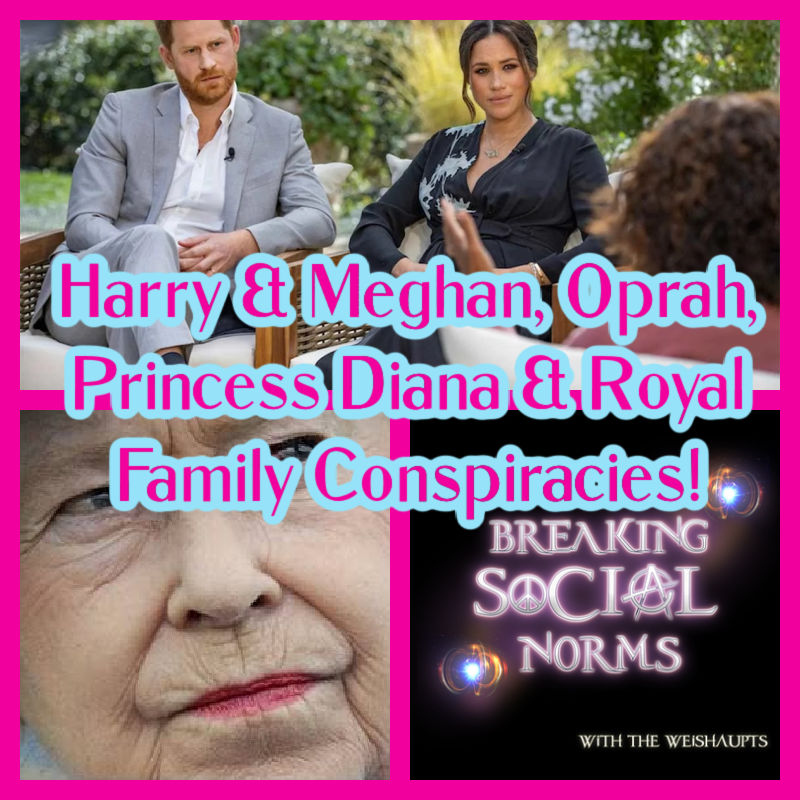 LISTEN TO THE  SHOW:
Listen to "Harry & Meghan, Oprah, Princess Diana & Royal Family Conspiracies!" on Spreaker.
SUPPORT THE SHOW!
CATCH UP ON THE ARCHIVE!
Link to the INDEX COMING SOON!
FOLLOW US ON SOCIAL MEDIA!
Follow @THEWEISHAUPTS on Instagram for photos of us, the dogs, memes, and anything else we'd like to share from our show!
SIGN UP FOR THE EMAIL NEWSLETTER!
For all the updates and important messages, follow our newsletter- managed by us and us only! WE WILL NEVER SELL YOUR EMAIL TO SPAMMERS.