Welcome back! You're listening to the "Breaking Social Norms" podcast with the Weishaupts!
Today's show is getting into the ideas behind transgender in modern society! We'll look at an episode of Real Time with Bill Maher with Megan Kelly (from 2/26), and explore of Math is racist, we dig into Bill Gates, Gender as a PsyOp, CrossFit (of course) and Black Panther!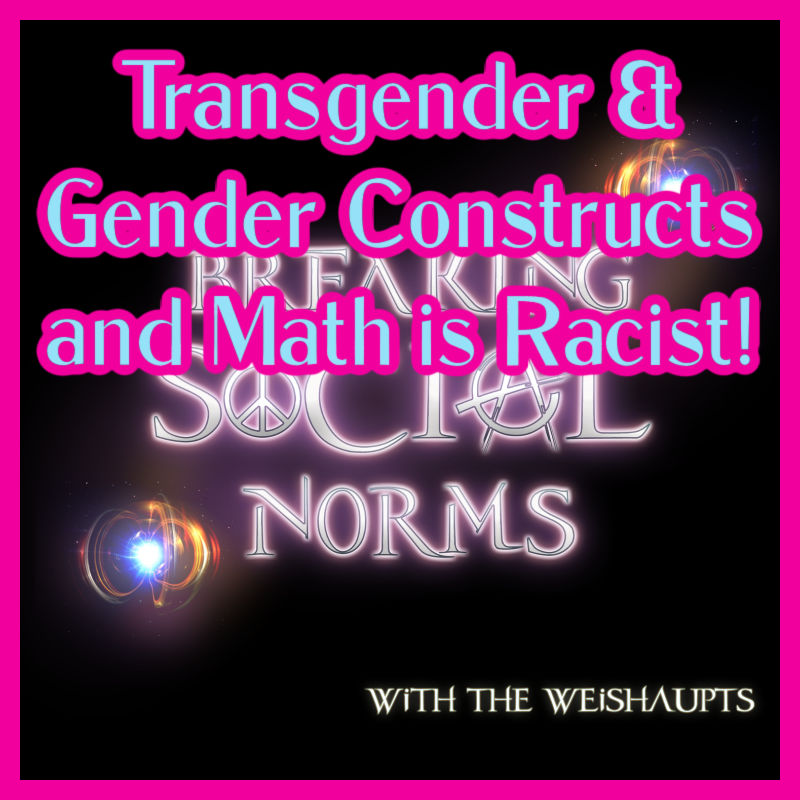 LISTEN TO THE  SHOW:
Listen to "Transgender & Gender Constructs and Math is Racist!" on Spreaker.
SUPPORT THE SHOW!
CATCH UP ON THE ARCHIVE!
Link to the INDEX COMING SOON!
FOLLOW US ON SOCIAL MEDIA!
Follow @THEWEISHAUPTS on Instagram for photos of us, the dogs, memes, and anything else we'd like to share from our show!
SIGN UP FOR THE EMAIL NEWSLETTER!
For all the updates and important messages, follow our newsletter- managed by us and us only! WE WILL NEVER SELL YOUR EMAIL TO SPAMMERS.