Welcome back comrades! You're listening to the "Breaking Social Norms" podcast with the Weishaupts! Today we're going to take an objective look at the biggest boogeyman in the room- COMMUNISM! What is it, why do we care, and most importantly; what's the big conspiracy with its demonization?… Should truthers be embracing this philosophy that seems to be the "ultimate evil"?… This is part one of two or three episodes on the subject. In this first episode we'll hit:
Mrs. Weishaupt now has a name!
8:00 in: We complete our housekeeping preamble
About 20 minutes in: Comparing communism vs socialism vs capitalism
About 42 minutes in: Great Reset comparisons (we will revisit this in part two)
About 50 minutes in: The dreaded day job and being locked into work via fear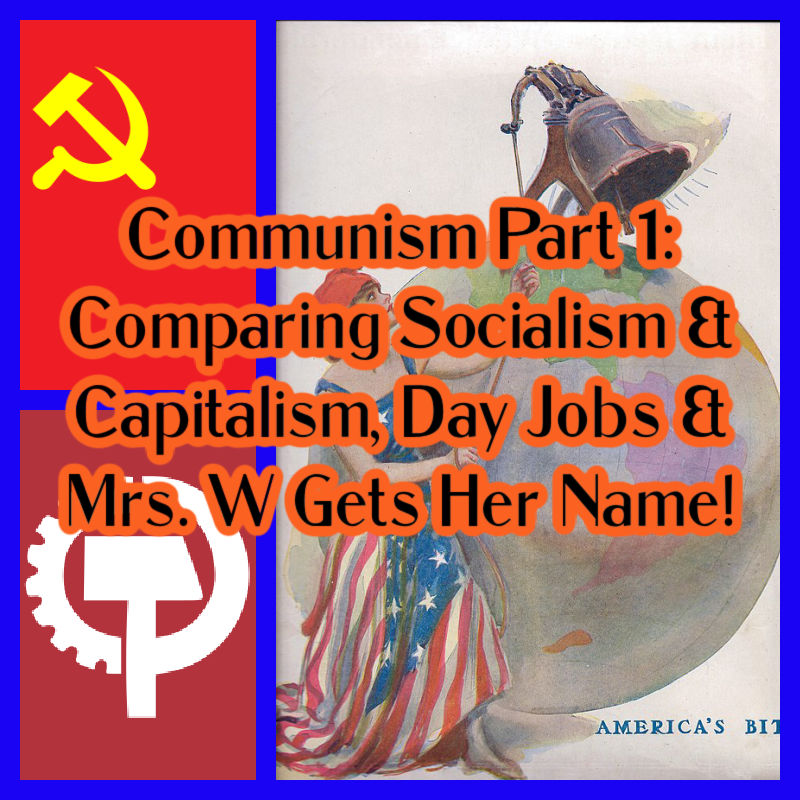 LISTEN TO THE  SHOW:
Listen to "Communism Part 1: Comparing Socialism & Capitalism, Day Jobs & Mrs. W Gets Her Name!" on Spreaker.
SUPPORT THE SHOW!
Subscribe to the show on your favorite podcast app! You can find us on:
Check out the commercial free UNCENSORED version of the show: https://www.rokfin.com/creator/isaac
Leave a review or rating for the show!
CATCH UP ON THE ARCHIVE!
Index of all episodes: https://breakingsocialnorms.com/2021/03/22/index-of-archived-episodes/
FOLLOW US ON SOCIAL MEDIA!
Follow @THEWEISHAUPTS on Instagram for photos of us, the dogs, memes, and anything else we'd like to share from our show!
SIGN UP FOR THE EMAIL NEWSLETTER!
For all the updates and important messages, follow our newsletter- managed by us and us only! WE WILL NEVER SELL YOUR EMAIL TO SPAMMERS.