Welcome back! You're listening to the "Breaking Social Norms" podcast with the Weishaupts! Today we'll hit a variety of topics- swear words, Bill Maher's rant on crypto currencies, climate change (and how that fits into cryptos), Joe Rogan's jabbie-stabbies, Elon Musk hosting SNL and the real meaning of Watermelon Sugar!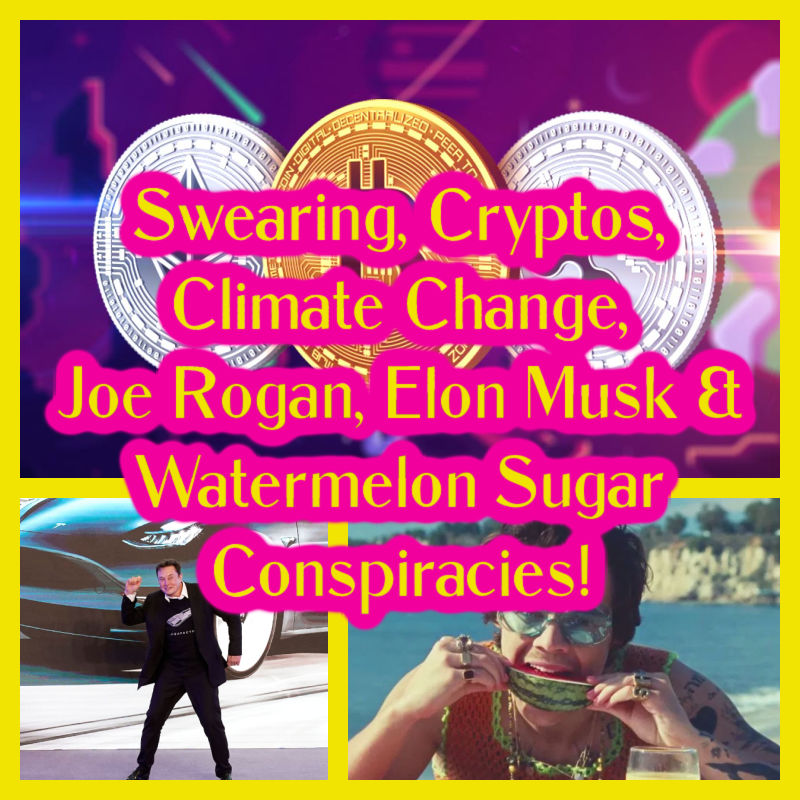 LISTEN TO THE  SHOW:
Listen to "Swearing, Cryptos, Climate Change, Joe Rogan, Elon Musk & Watermelon Sugar Conspiracies!" on Spreaker.
SUPPORT THE SHOW!
Subscribe to the show on your favorite podcast app! You can find us on:
Check out the commercial free UNCENSORED version of the show: https://www.rokfin.com/creator/isaac
Leave a review or rating for the show!
CATCH UP ON THE ARCHIVE!
Index of all episodes: https://breakingsocialnorms.com/2021/03/22/index-of-archived-episodes/
FOLLOW US ON SOCIAL MEDIA!
Follow @THEWEISHAUPTS on Instagram for photos of us, the dogs, memes, and anything else we'd like to share from our show!
SIGN UP FOR THE EMAIL NEWSLETTER!
For all the updates and important messages, follow our newsletter- managed by us and us only! WE WILL NEVER SELL YOUR EMAIL TO SPAMMERS.