Welcome back! You're listening to the "Breaking Social Norms" podcast with the Weishaupts! Today we're going to cover the basics of who John McAfee was but more importantly a WILD conspiracy theory about his dead man's switch that connects into Epstein, Q and even that Miami condo collapse! It's really wild but we're in the 2020's so who knows!!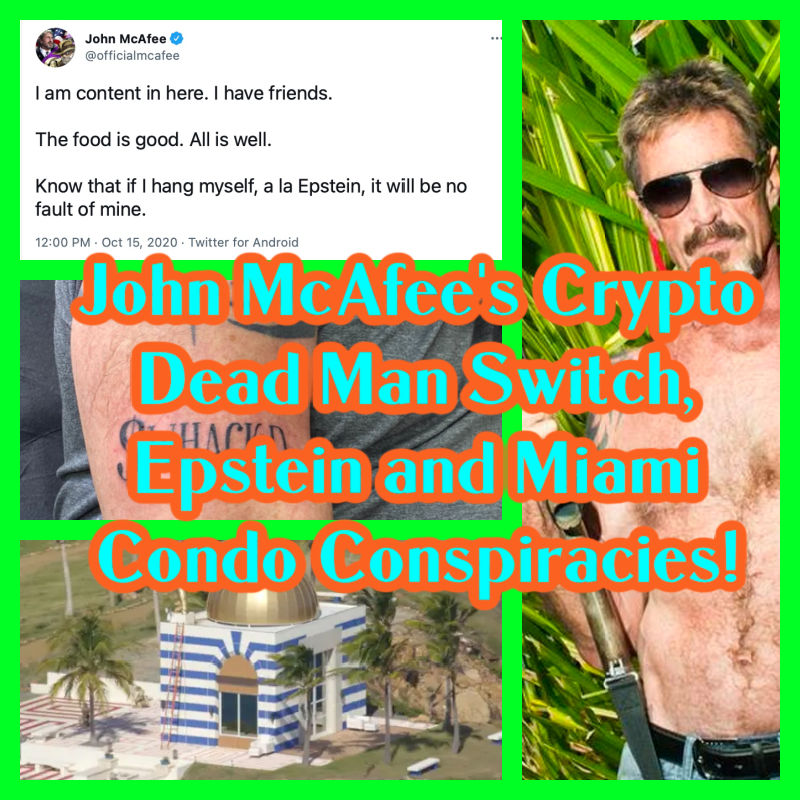 LISTEN TO THE  SHOW:
Listen to "John McAfee's Crypto Dead Man Switch, Epstein and Miami Condo Conspiracies!" on Spreaker.
SUPPORT THE SHOW!
CATCH UP ON THE ARCHIVE!
Index of all episodes: https://breakingsocialnorms.com/2021/03/22/index-of-archived-episodes/
FOLLOW US ON SOCIAL MEDIA!
Follow @THEWEISHAUPTS on Instagram for photos of us, the dogs, memes, and anything else we'd like to share from our show!
SIGN UP FOR THE EMAIL NEWSLETTER!
For all the updates and important messages, follow our newsletter- managed by us and us only! WE WILL NEVER SELL YOUR EMAIL TO SPAMMERS.