Welcome back! You're listening to the "Breaking Social Norms" podcast with the Weishaupts! Today is our Halloween special! We'll talk about some past Halloween costumes, the top ten Halloween movies and some real scary stories from our past lives of hunting ghosts and doing occult nonsense like ghost hunting and doing astral projection!! Be sure to follow our Instagram page and check out some of these costumes (that we think are funny?…) we've made over the years! Instagram.com/TheWeishaupts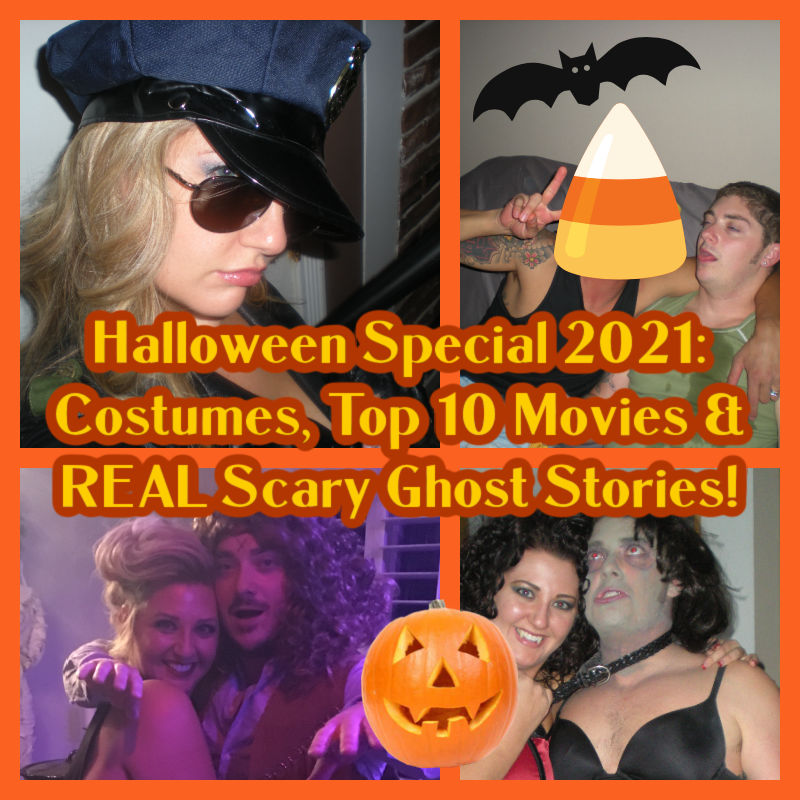 LISTEN TO THE  SHOW:
Listen to "Halloween Special 2021: Costumes, Top 10 Movies & REAL Scary Ghost Stories!" on Spreaker.
SUPPORT THE SHOW!
CATCH UP ON THE ARCHIVE!
Index of all episodes: https://breakingsocialnorms.com/2021/03/22/index-of-archived-episodes/
FOLLOW US ON SOCIAL MEDIA!
Follow @THEWEISHAUPTS on Instagram for photos of us, the dogs, memes, and anything else we'd like to share from our show!
SIGN UP FOR THE EMAIL NEWSLETTER!
For all the updates and important messages, follow our newsletter- managed by us and us only! WE WILL NEVER SELL YOUR EMAIL TO SPAMMERS.