Welcome back! You're listening to the "Breaking Social Norms" podcast with the Weishaupts! Today we'll talk about this whole Joe Rogan saga- from the Neil Young issues, to Spotify to misinformation and the conspiracy that links Pfizer to Neil Young! We'll cover Twitter's reactions to the whole thing, the Joe Rogan apology videos, the N-word issues and the latest updates to the continuing attempt to cancel Joe Rogan! (*show was recorded Monday Feb 7th, so any updates since the recording are obviously not included). We'll also hit the Patreon Tier 2 shoutouts today! Join up today for our commercial-free UNCENSORED version of the show at Patreon.com/BreakingSocialNorms! Also read the story about how Isaac gave Joe Rogan his book on the recent Instagram post: instagram.com/theweishaupts/
ALSO- there's a video version of this show going on our YouTube channel so be sure to watch and subscribe! https://www.youtube.com/watch?v=GGSDVjAY-10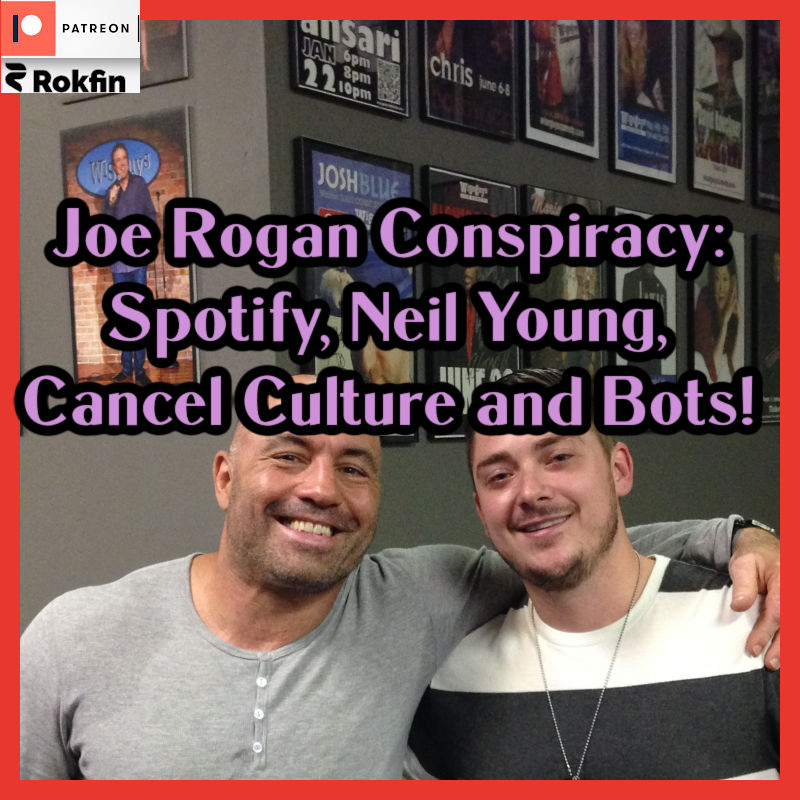 LISTEN TO THE SHOW:
Listen to "Joe Rogan Conspiracy: Spotify, Neil Young, Cancel Culture and Bots!" on Spreaker.
VIDEO VERSION!
SUPPORT THE SHOW!
CATCH UP ON THE ARCHIVE!
Index of all episodes: https://breakingsocialnorms.com/2021/03/22/index-of-archived-episodes/
FOLLOW US ON SOCIAL MEDIA!
Follow @THEWEISHAUPTS on Instagram for photos of us, the dogs, memes, and anything else we'd like to share from our show!
SIGN UP FOR THE EMAIL NEWSLETTER!
For all the updates and important messages, follow our newsletter- managed by us and us only! WE WILL NEVER SELL YOUR EMAIL TO SPAMMERS.