Welcome back! You're listening to the "Breaking Social Norms" podcast with the Weishaupts! The housekeeping ends at… NEVER! Yes, it's an "Oops All Housekeeping" show as we discuss various topics- main areas of focus are the new Ben Affleck film Deep Water, Temptation Island, Love is Blind, RHOSLC Jen Shah and the last hour is a deep dive into how we make our own dog food! *We also hit the Tier 2 Patreon shout outs! You can now sign up for our commercial-free UNCENSORED version of the show at Patreon.com/BreakingSocialNorms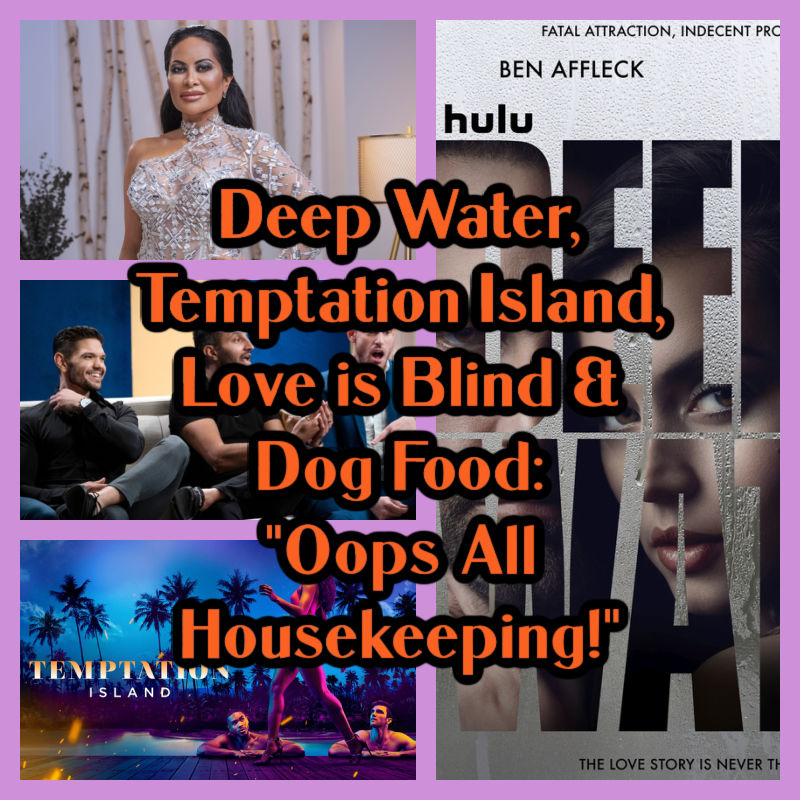 LISTEN TO THE SHOW:
Listen to "Deep Water, Temptation Island, Love is Blind & Dog Food: "Oops All Housekeeping!"" on Spreaker.
SUPPORT THE SHOW!
CATCH UP ON THE ARCHIVE!
Index of all episodes: https://breakingsocialnorms.com/2021/03/22/index-of-archived-episodes/
FOLLOW US ON SOCIAL MEDIA!
Follow @THEWEISHAUPTS on Instagram for photos of us, the dogs, memes, and anything else we'd like to share from our show!
SIGN UP FOR THE EMAIL NEWSLETTER!
For all the updates and important messages, follow our newsletter- managed by us and us only! WE WILL NEVER SELL YOUR EMAIL TO SPAMMERS.