Welcome back! You're listening to the "Breaking Social Norms" podcast with the Weishaupts! Today we'll discuss the plausibility of a sacrifice theory behind the passing of Foo Fighters' drummer Taylor Hawkins. Isaac will explain all of the bizarre connections to Aleister Crowley and Satanism with the Foo Fighters as well as the plot of Studio 666- the film recently released by the Foo Fighters which showed a posssible real life situation of demon possession.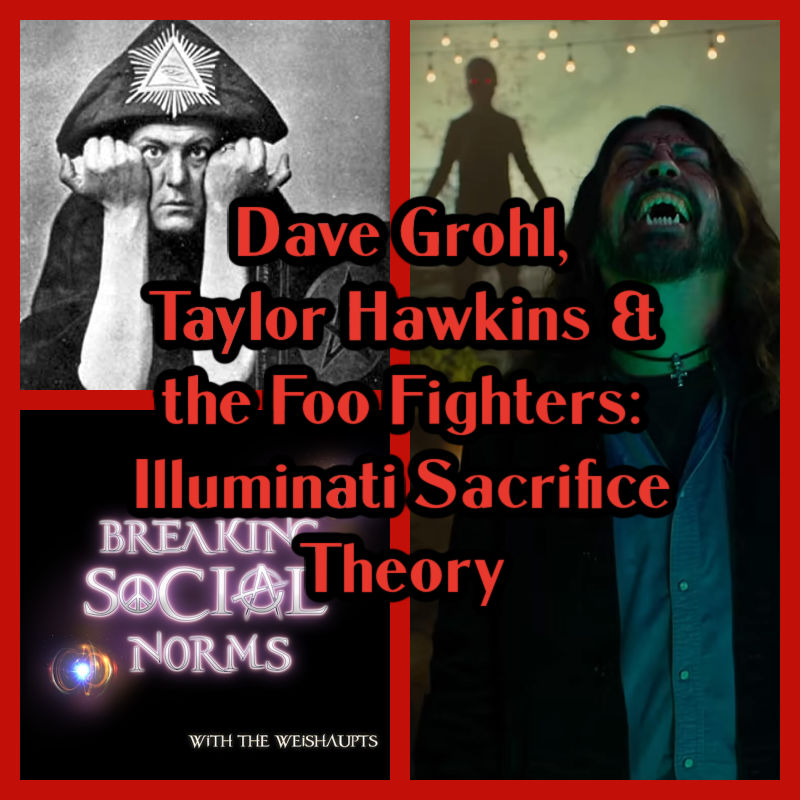 LISTEN TO THE SHOW:
Listen to "Dave Grohl, Taylor Hawkins & the Foo Fighters: Illuminati Sacrifice Theory" on Spreaker.
SUPPORT THE SHOW!
CATCH UP ON THE ARCHIVE!
Index of all episodes: https://breakingsocialnorms.com/2021/03/22/index-of-archived-episodes/
FOLLOW US ON SOCIAL MEDIA!
Follow @THEWEISHAUPTS on Instagram for photos of us, the dogs, memes, and anything else we'd like to share from our show!
SIGN UP FOR THE EMAIL NEWSLETTER!
For all the updates and important messages, follow our newsletter- managed by us and us only! WE WILL NEVER SELL YOUR EMAIL TO SPAMMERS.