Welcome back! You're listening to the "Breaking Social Norms" podcast with the Weishaupts! Today we're introducing a bonus show that will ONLY be available to our Patreon supporters!  This is the first episode of "Morning Coffee with the Weishaupts"! Today we discuss CrossFit Murph-ing and family structures and fighting with Boomers!
If you like this show and want more of it- become a supporter and get ALL of our episodes ad-free (of "Breaking Social Norms" and "Morning Coffee with the Weishaupts")! Sign up here: Patreon.com/BreakingSocialNorms! (**If you're on the Rokfin channel, we're sorry but this will ONLY be for Patreon supporters- Josie manages the Patreon and wanted to express gratitude for all the support we're seeing over there!).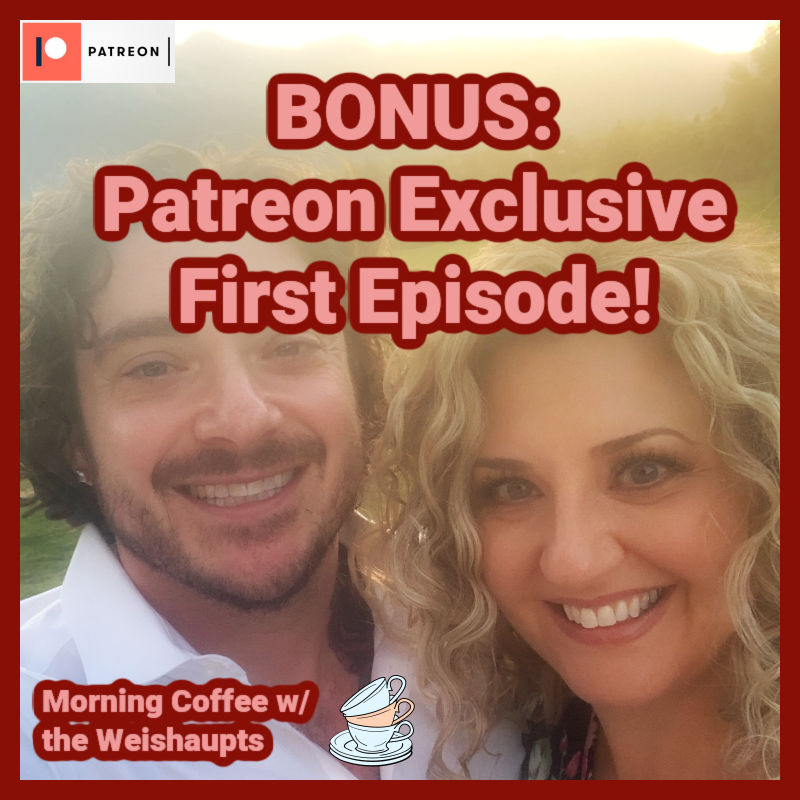 LISTEN TO THE SHOW:
Listen to "BONUS: Morning Coffee with the Weishaupts: Patreon Exclusive First Episode!" on Spreaker.
SUPPORT THE SHOW!
CATCH UP ON THE ARCHIVE!
Index of all episodes: https://breakingsocialnorms.com/2021/03/22/index-of-archived-episodes/
FOLLOW US ON SOCIAL MEDIA!
Follow @THEWEISHAUPTS on Instagram for photos of us, the dogs, memes, and anything else we'd like to share from our show!
SIGN UP FOR THE EMAIL NEWSLETTER!
For all the updates and important messages, follow our newsletter- managed by us and us only! WE WILL NEVER SELL YOUR EMAIL TO SPAMMERS.