Welcome back! You're listening to the "Breaking Social Norms" podcast with the Weishaupts! THIS SHOW IS NOW UNCENSORED! Today we'll discuss CANNIBALISM! We start out with discussion on abrtn and vccns (*yes, that's where the conversation STARTS), then around 16:00 we talk about last week's guest, at 20:00 we talk about Dick Tracy, David Icke and state of Trutherism, at 31:00 we talk about the "Where the Crawdads Sing" film, at 36:00 we talk about Isaac's recent trip to LA to film Tin Foil Hat appearance #11, then at 42:00 we start talking about the New York Times article on Cannibalism!  We'll look at the actual language used, the ideas of occult cannibalism and film predictive programming. Is it real and if so, what do we do about it?…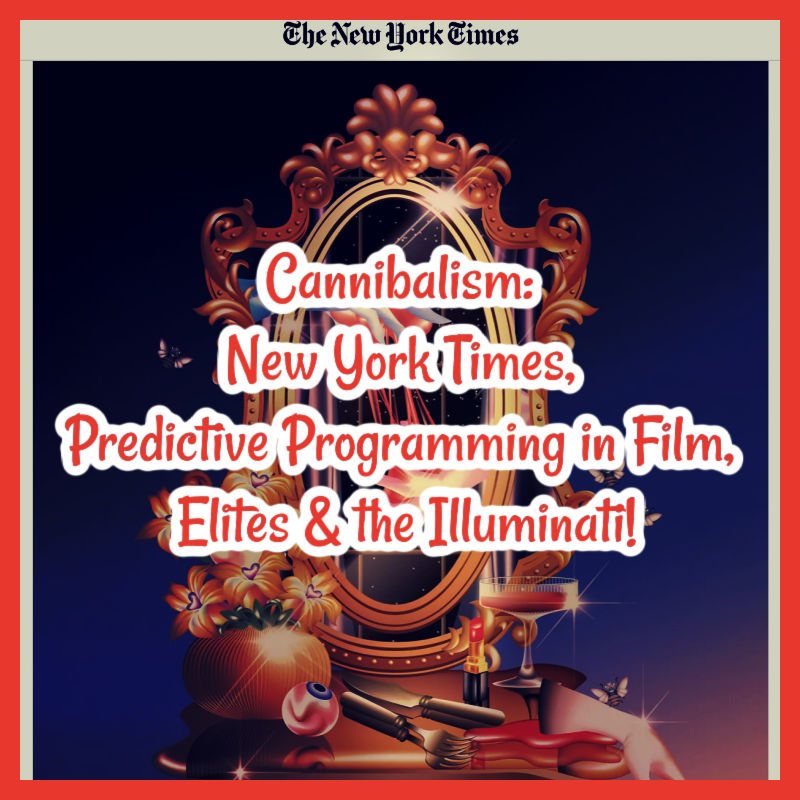 LISTEN TO THE SHOW:
Listen to "Cannibalism: New York Times, Predictive Programming in Film, Elites & the Illuminati!" on Spreaker.
SUPPORT THE SHOW!
CATCH UP ON THE ARCHIVE!
Index of all episodes: https://breakingsocialnorms.com/2021/03/22/index-of-archived-episodes/
FOLLOW US ON SOCIAL MEDIA!
Follow Josie at Instagram.com/TheWeishaupts2 for photos of us, the dogs, memes, and anything else we'd like to share from our show!
SIGN UP FOR THE EMAIL NEWSLETTER!
For all the updates and important messages, follow our newsletter- managed by us and us only! WE WILL NEVER SELL YOUR EMAIL TO SPAMMERS.