EXPLICIT CONTENT Welcome back! You're listening to the "Breaking Social Norms" podcast with the Weishaupts! Being extra on everything (video games, movies, sportsball), male pursuits, female, video gamers, sexy WWF wrestlers and more! Housekeeping includes a discussion on Sam Smith's Grammys performance and Isaac's Rihanna Super Bowl predictions!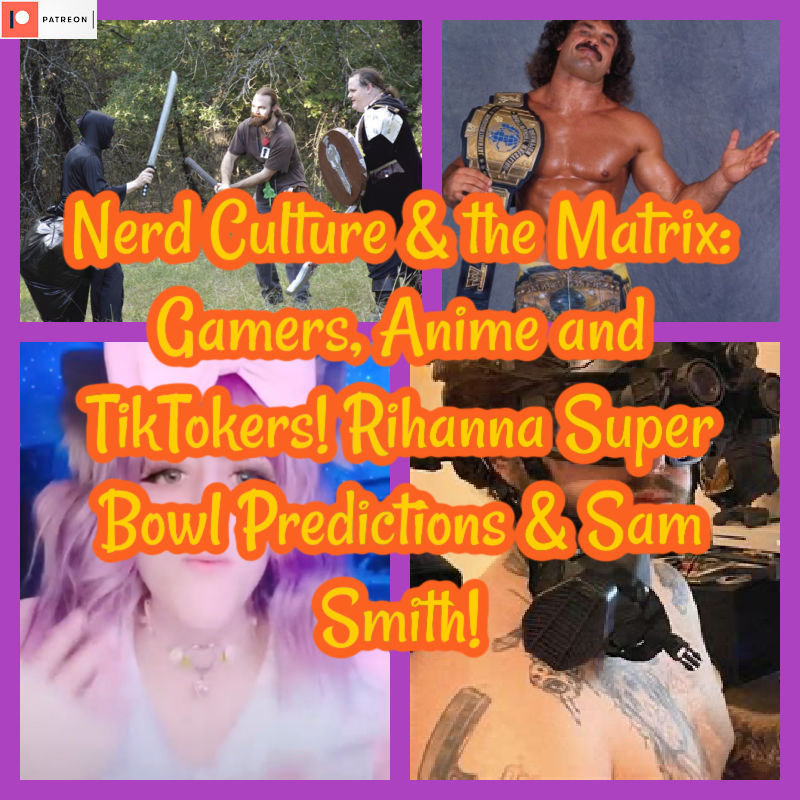 LISTEN TO THE  SHOW:
Listen to "Nerd Culture & the Matrix: Gamers, Anime and TikTokers! Rihanna Super Bowl Predictions & Sam Smith!" on Spreaker.
SUPPORT THE SHOW!
You can now sign up for our commercial-free UNCENSORED version of the show at Patreon.com/BreakingSocialNorms! This now includes the Patreon-exclusive mini-shows called "Morning Coffee with the Weishaupts!"
Subscribe to the show on your favorite podcast app! You can find us on:
Leave a review or rating for the show!
CATCH UP ON THE ARCHIVE!
Index of all episodes: https://breakingsocialnorms.com/2021/03/22/index-of-archived-episodes/
FOLLOW US ON SOCIAL MEDIA!
Follow Josie at Instagram.com/TheWeishaupts2 for photos of us, the dogs, memes, and anything else we'd like to share from our show!
SIGN UP FOR THE EMAIL NEWSLETTER!
For all the updates and important messages, follow our newsletter- managed by us and us only! WE WILL NEVER SELL YOUR EMAIL TO SPAMMERS.