Welcome back! You're listening to the "Breaking Social Norms" podcast with the Weishaupts! Housekeeping includes women swearing, Josie's kids stance clarification, Josie's TikTok Corner with LARPing & gamer dude comments, Pamela Anderson Netflix documentary (including a game of Marry-F*ck-K1ll with her exes), Utah trying to be cool with NBA All Star game liquor laws. At one hour mark, We'll discuss Isaac's spiritual awakening, pop culture and the possibility of it being satanic influence; including discussions about Lil Nas X, Sam Smith and so much more!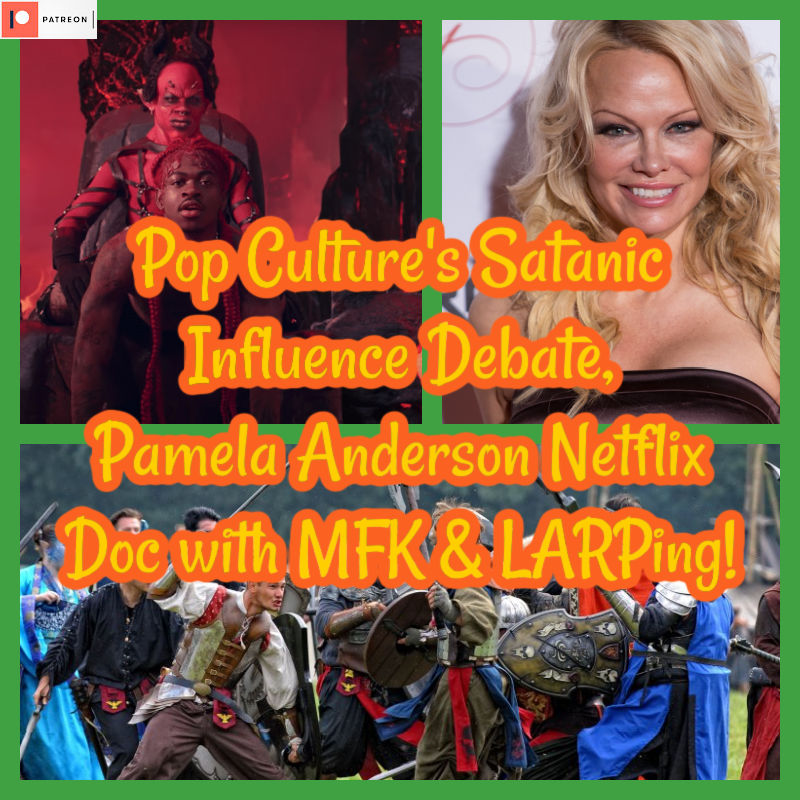 LISTEN TO THE  SHOW:
Listen to "Pop Culture's Satanic Influence Debate, Pamela Anderson Netflix Doc with MFK & LARPing!" on Spreaker.
SUPPORT THE SHOW!
You can now sign up for our commercial-free UNCENSORED version of the show at Patreon.com/BreakingSocialNorms! This now includes the Patreon-exclusive mini-shows called "Morning Coffee with the Weishaupts!"
Subscribe to the show on your favorite podcast app! You can find us on:
Leave a review or rating for the show!
CATCH UP ON THE ARCHIVE!
Index of all episodes: https://breakingsocialnorms.com/2021/03/22/index-of-archived-episodes/
FOLLOW US ON SOCIAL MEDIA!
Follow Josie at Instagram.com/TheWeishaupts2 for photos of us, the dogs, memes, and anything else we'd like to share from our show!
SIGN UP FOR THE EMAIL NEWSLETTER!
For all the updates and important messages, follow our newsletter- managed by us and us only! WE WILL NEVER SELL YOUR EMAIL TO SPAMMERS.