Welcome back! You're listening to the "Breaking Social Norms" podcast with the Weishaupts! Today we'll finish our two part episode discussing and debating if Netflix is a liberal weapon for mass manipulation! This second episode starts out with a condemnation of Blockbuster and a hearty discussion on the experience of renting movies! Then we'll get into the book "That Will Never Work" by Netflix co-founder Marc Randolph! We'll explore his background to see if the liberal thumbprint fits into the conspiracy!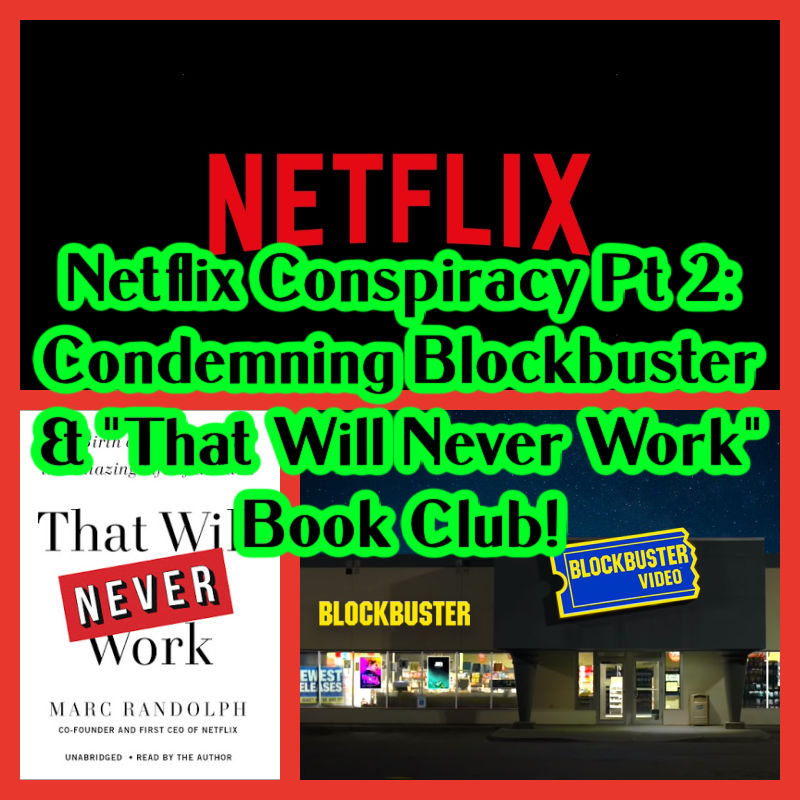 LISTEN TO THE  SHOW:
Listen to "Netflix Conspiracy Pt 2: Condemning Blockbuster and "That Will Never Work" Book Club!" on Spreaker.
SUPPORT THE SHOW!
CATCH UP ON THE ARCHIVE!
Index of all episodes: https://breakingsocialnorms.com/2021/03/22/index-of-archived-episodes/
FOLLOW US ON SOCIAL MEDIA!
Follow @THEWEISHAUPTS on Instagram for photos of us, the dogs, memes, and anything else we'd like to share from our show!
SIGN UP FOR THE EMAIL NEWSLETTER!
For all the updates and important messages, follow our newsletter- managed by us and us only! WE WILL NEVER SELL YOUR EMAIL TO SPAMMERS.