Welcome back! You're listening to the "Breaking Social Norms" podcast with the Weishaupts! Today we'll go over some of the questions that Josie had from the appearance we made on Tin Foil Hat podcast in L.A.! We'll also talk about Cruella, my love for Joe Rogan, Communism, Jacques Vallee's UFO "Control System" and candy!
If you are on the Patreon team- drop a comment on the post for this show about any topics you'd like us to address!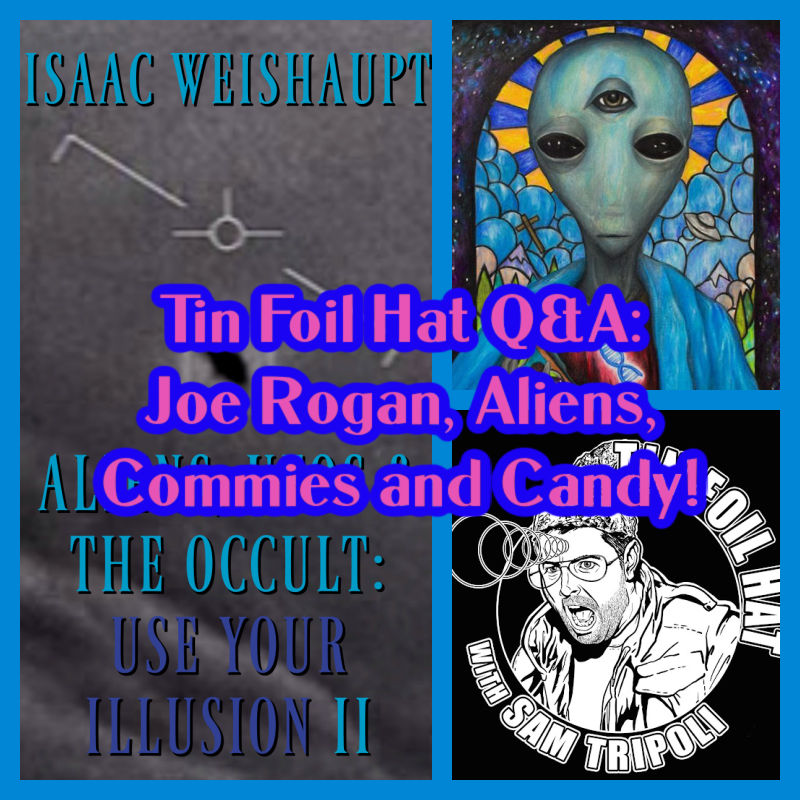 LISTEN TO THE  SHOW:
Listen to "Tin Foil Hat Q&A: Joe Rogan, Aliens, Commies and Candy!" on Spreaker.
SUPPORT THE SHOW!
CATCH UP ON THE ARCHIVE!
Index of all episodes: https://breakingsocialnorms.com/2021/03/22/index-of-archived-episodes/
FOLLOW US ON SOCIAL MEDIA!
Follow @THEWEISHAUPTS on Instagram for photos of us, the dogs, memes, and anything else we'd like to share from our show!
SIGN UP FOR THE EMAIL NEWSLETTER!
For all the updates and important messages, follow our newsletter- managed by us and us only! WE WILL NEVER SELL YOUR EMAIL TO SPAMMERS.