Welcome back! You're listening to the "Breaking Social Norms" podcast with the Weishaupts! Today we'll look at the very odd behavior of celebrities admitting to not showering! We'll talk about statements made by Ashton Kutcher, Mila Kunis, Dax Shepard, Kristin Bell, Jake Gyllenhaal, Matthew McConaughey, Adam22, Terry Crews, Brad Pitt, Robert Pattinson, Charlize Theron and more! We'll talk about Britney's shower comment and the occult background to Whitney Houston and Bobbi Kristina's passing in the bathtub!
If you want more info on the occult bathtub check out Isaac's show and article here: https://illuminatiwatcher.com/decoding-illuminati-symbolism-water-and-the-occult-bathtub/
ALSO- we published a supporters only bonus show about our trip to Las Vegas and visiting the Zak Bagans Haunted Museum!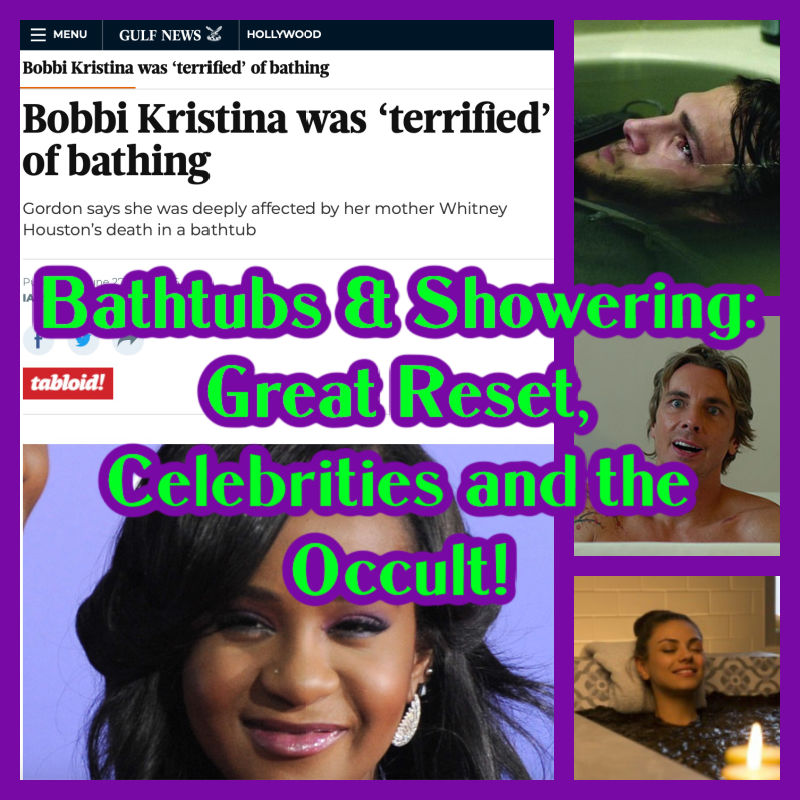 LISTEN TO THE  SHOW:
Listen to "Bathtubs & Showering: Great Reset, Celebrities and the Occult!" on Spreaker.
SUPPORT THE SHOW!
CATCH UP ON THE ARCHIVE!
Index of all episodes: https://breakingsocialnorms.com/2021/03/22/index-of-archived-episodes/
FOLLOW US ON SOCIAL MEDIA!
Follow @THEWEISHAUPTS on Instagram for photos of us, the dogs, memes, and anything else we'd like to share from our show!
SIGN UP FOR THE EMAIL NEWSLETTER!
For all the updates and important messages, follow our newsletter- managed by us and us only! WE WILL NEVER SELL YOUR EMAIL TO SPAMMERS.