Welcome back! You're listening to the "Breaking Social Norms" podcast with the Weishaupts! Today we'll discuss Rolling Stone's Greatest 500 Songs of All-Time, Isaac's prophecy of Drake being better than Michael Jackson (and how it was proven true) and the status of love songs from 1987 vs 2020! We'll do 20 minutes of housekeeping on 'gay' topics first.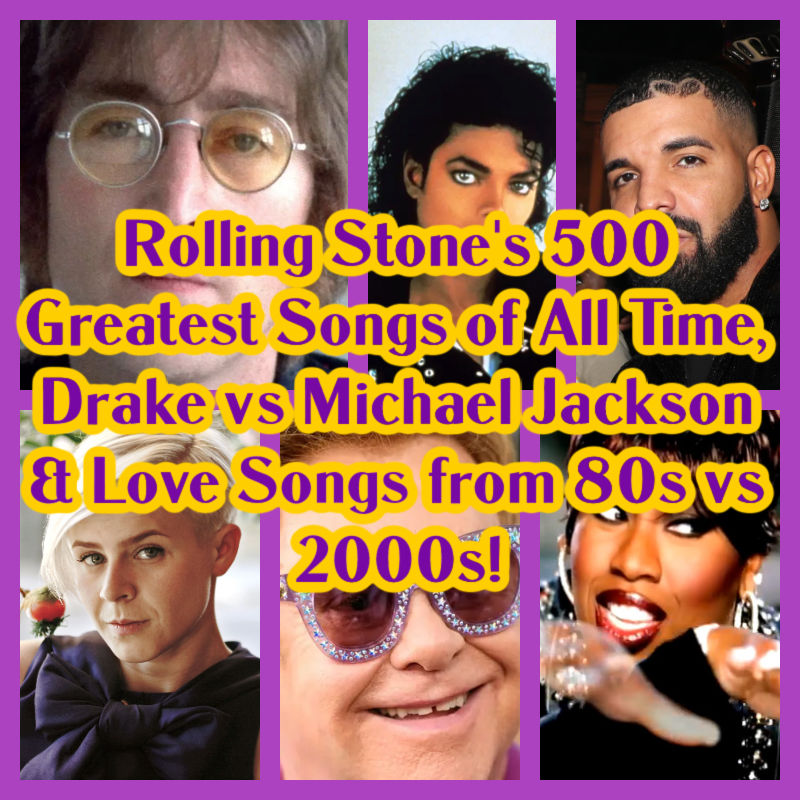 LISTEN TO THE  SHOW:
Listen to "Rolling Stone's 500 Greatest Songs of All Time, Drake vs Michael Jackson & Love Songs from 80s vs. 2000s!" on Spreaker.
SUPPORT THE SHOW!
CATCH UP ON THE ARCHIVE!
Index of all episodes: https://breakingsocialnorms.com/2021/03/22/index-of-archived-episodes/
FOLLOW US ON SOCIAL MEDIA!
Follow @THEWEISHAUPTS on Instagram for photos of us, the dogs, memes, and anything else we'd like to share from our show!
SIGN UP FOR THE EMAIL NEWSLETTER!
For all the updates and important messages, follow our newsletter- managed by us and us only! WE WILL NEVER SELL YOUR EMAIL TO SPAMMERS.