Welcome back! You're listening to the "Breaking Social Norms" podcast with the Weishaupts! We'll read through the feedback from a recent controversial episode on a whistleblower at Facebook, Apple podcast reviews, and how to handle negative feedback and criticism! We also detour into some sideline discussions; including one on white guilt.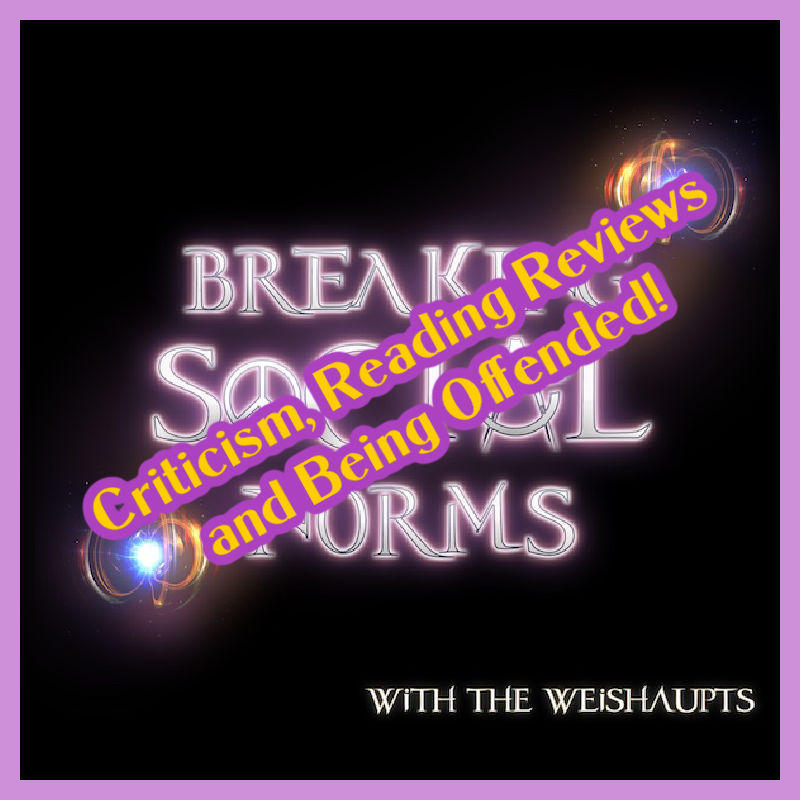 LISTEN TO THE  SHOW:
Listen to "Criticism, Reading Reviews and Being Offended!" on Spreaker.
SUPPORT THE SHOW!
CATCH UP ON THE ARCHIVE!
Index of all episodes: https://breakingsocialnorms.com/2021/03/22/index-of-archived-episodes/
FOLLOW US ON SOCIAL MEDIA!
Follow @THEWEISHAUPTS on Instagram for photos of us, the dogs, memes, and anything else we'd like to share from our show!
SIGN UP FOR THE EMAIL NEWSLETTER!
For all the updates and important messages, follow our newsletter- managed by us and us only! WE WILL NEVER SELL YOUR EMAIL TO SPAMMERS.